DrupalCon Lille 2023 - A journey of learning and collaboration
⚠ Dieser Inhalt ist leider nicht auf Deutsch verfügbar.
Drupalcon, a highly anticipated event for Drupal enthusiasts and professionals, was held in Lille, France's fourth largest metropolitan area, from October 17th 2023 to October 20th 2023. The event featured 4 keynote sessions, over 100 sessions across 6 different tracks and almost 1300 people attending this year. Our team from drunomics, Managing Partner and CTO Wolfgang Ziegler, project manager Jeremy Chinquist and product manager Sinduri Guntupalli attended this year's event and drunomics contributed this year by presenting a session, hosting a BoF session and sponsoring the Contribution day on October 20th. 
Wolfgang led an engaging BoF session on "Lupus Decoupled Drupal - Q&A & Integrated Page Building". Jeremy was the track team lead for the "Users & Editors" track and presented a session on Translation management strategy. Sinduri volunteered to be a session monitor for 3 sessions during the conference. Let's take a deep dive into our team's experience at Drupalcon.
Pre-Con Experiences
On October 15th, Jeremy and Sinduri left early for Lille, while Wolfgang arrived at Drupalcon on October 17th. We had the pleasure of joining Fei Lauren, Aikaterine Tsiboukas and Lyndsey Jackson for dinner and had an engaging conversation regarding Drupal and Diversity. The happy smiles show how quickly everyone felt very comfortable and engaged in the conversation. 

The following day, October 16th, was dedicated to catching up on work, with Jeremy focusing on preparing for his session and exploring the city.
Day 1 of Drupalcon: Tuesday, 17 Oct
Day 1 started off with checking in for the conference, connecting with old and new Drupal community members, attending the opening ceremony, women in drupal award presentation, the Driesnote, being part of the group photo and attending various engaging sessions. With so many outstanding sessions to choose from, we were left feeling spoiled for choice.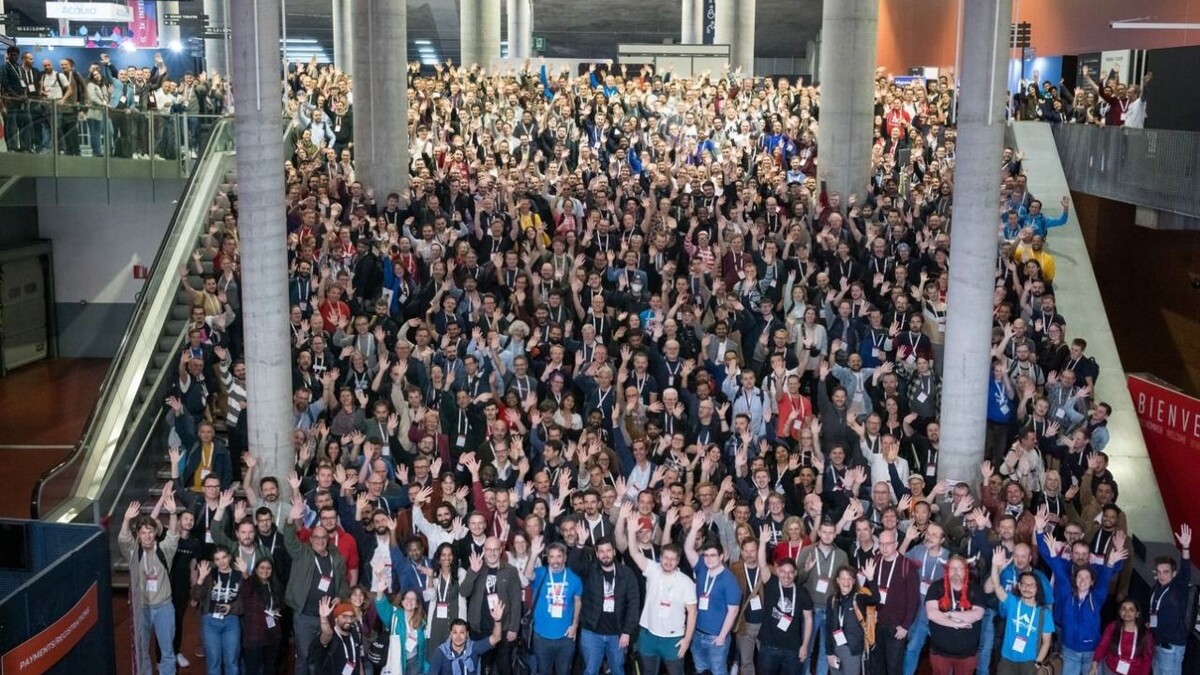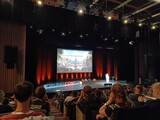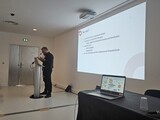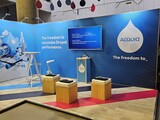 Jeremy's session on Translation management strategy for editors in Drupal 10
Jeremy presented his session on 17th evening focusing on Drupal's translation management strategy at drunomics. During the session, he explored the framework for website translation and highlighted the role of content creators in managing translations. The response was overwhelmingly positive, and Jeremy managed to establish connections with several individuals who expressed a strong desire to delve deeper into Lupus Decoupled Drupal.
The evening ended for Jeremy and Sinduri with dinner with Michael Lenahan from Hubert Burda Media, Claudia Tomassetti and Thomas Kroll from W1. Wolfgang attended the Drupal CEO Dinner and engaged in networking with other CEOs.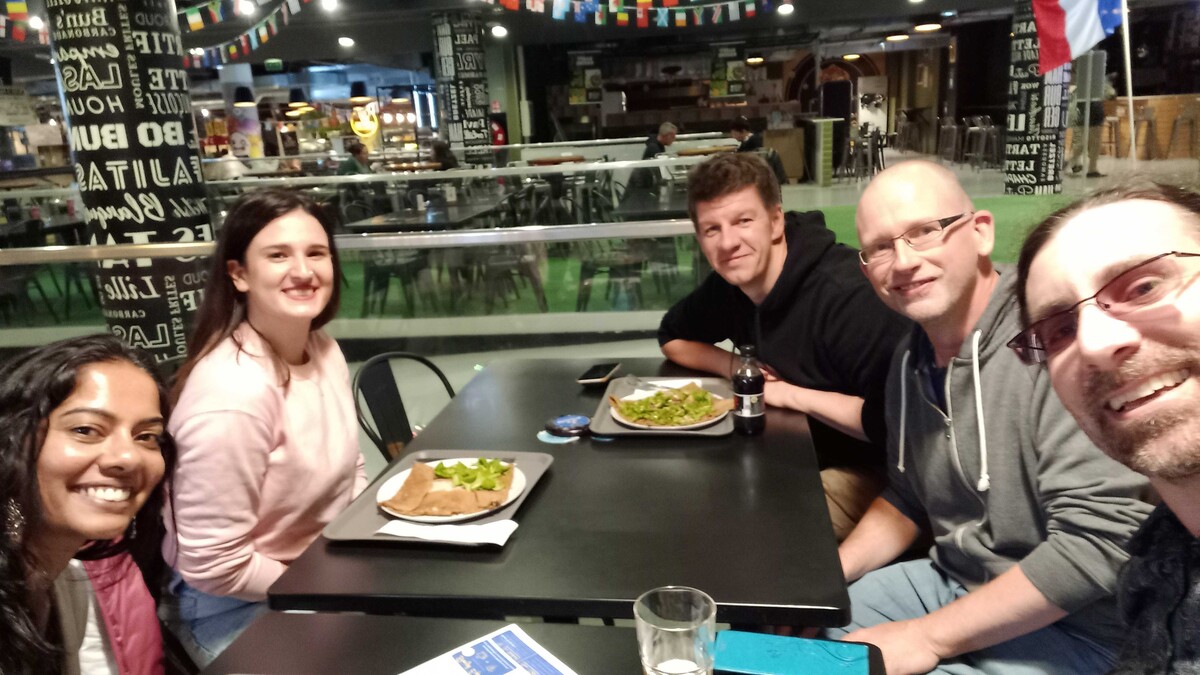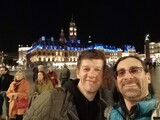 Day 2 of Drupalcon: Wednesday, 18 Oct
Day 2 started with a keynote session, "KitKat and Jägermeister, using Drupal to bring their digital experiences to life". Once again, the day was filled with a plethora of captivating sessions and some of the highly educational ones which we attended with key takeaways were, 
"How we integrated AI as a new colleague", where the 3 categories of colleagues were discussed: editor / coder / translator. It was interesting to hear that all the categories required the "human touch" and the bias that was also shown by AI.
"Design in Figma and deploy a pixel perfect Drupal website in days, not weeks!", drunomics has worked with Figma for several years. This talk was a confirmation that we are on the right track and we will look to increase efficiency by using the tools that were shown off in this fun presentation.
"Drupal Deliveries Acceleration — A chat among Practitioners", where interesting disccussions were held on how to speed up things, related to finding the ideal design workflow and developer productivity tools like Cloud IDEs or AI.

The evening ended with us attending the Volunteer afterwork event, where we had the opportunity to engage with other volunteers.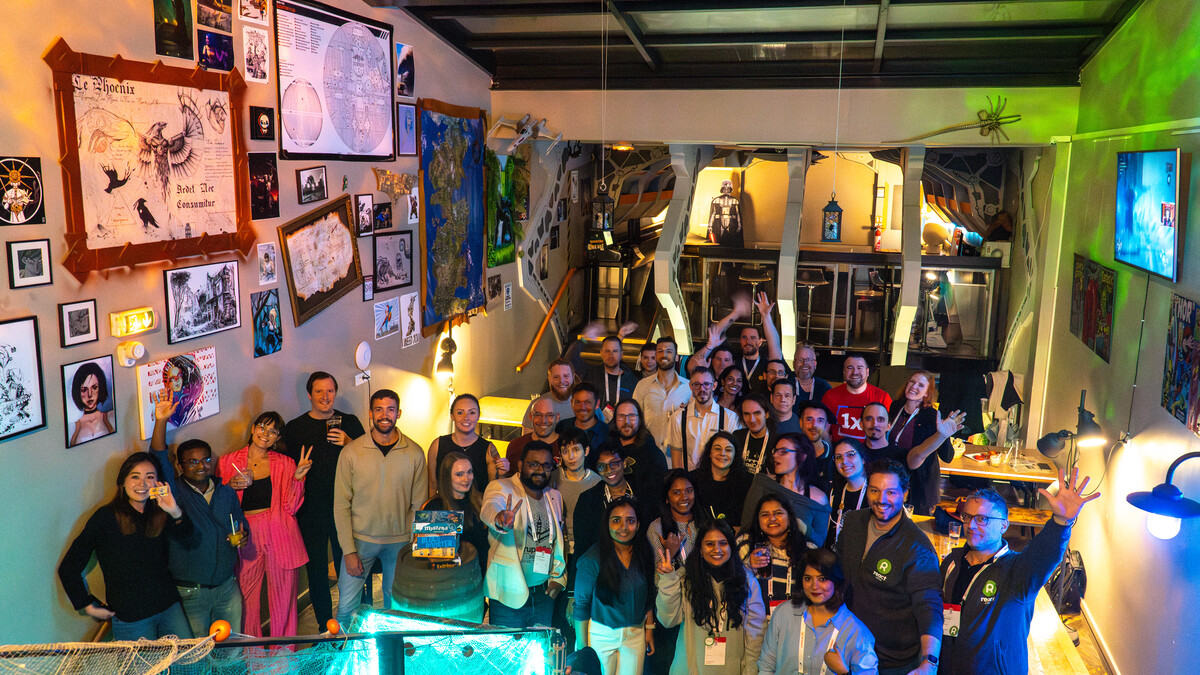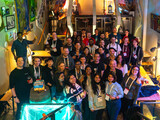 Day 3 of Drupalcon: Thursday, 19 Oct
After a fun and an exciting previous evening, Day 3 started with more educational and interactive sessions. The exciting part of the day was Wolfgang hosted a BoF session on "Lupus Decoupled Drupal - Q&A & Integrated Page Building". The goal of the BoF was to give a short intro to new-comers and to serve as discussion format for the following topics:
Ongoing development and next steps (Roadmap).
Clarifying the approach for building a fully integrated page building solution with instant preview.
The session was highly interactive, with various agencies sharing valuable insights and ideas. Here are some key takeaways from the session:
Various approaches for handling decoupled previews with full page editing were explored.
Full Fat Things presented their Lupus decoupled Drupal-based project https://www.officialcharts.com. 
Claudia Tomassetti and Thomas Kroll from W1 attended the session, sharing their insights and experiences using Lupus decoupled Drupal stack in their own projects.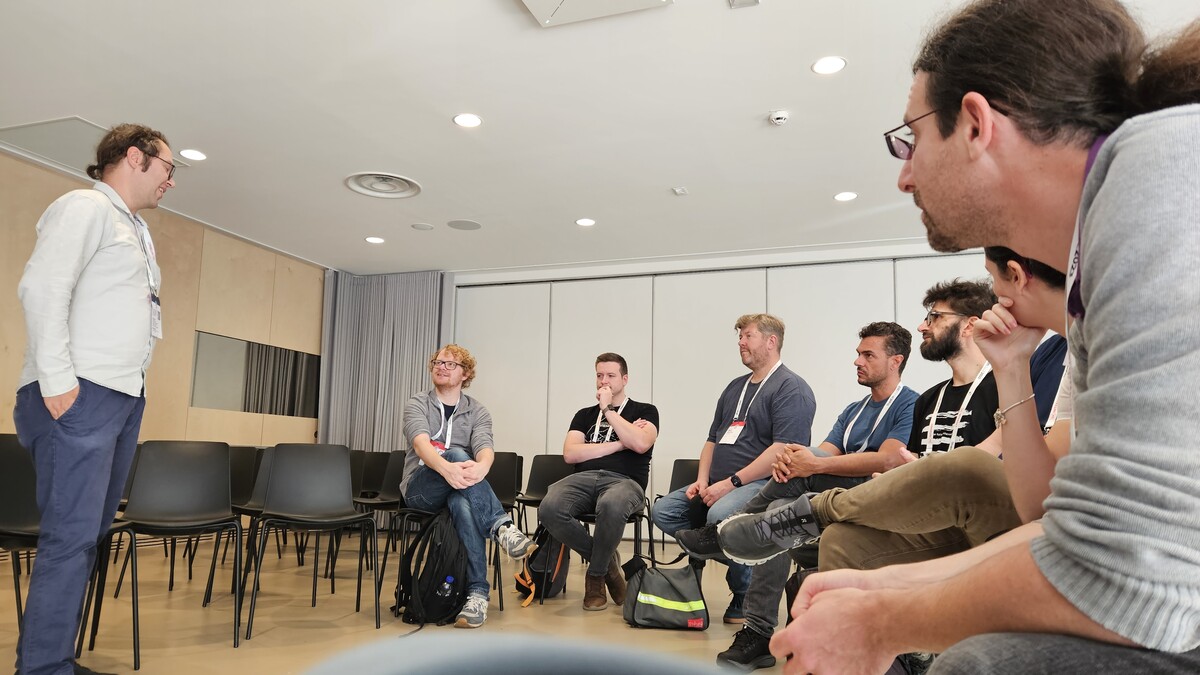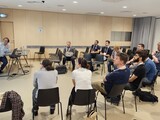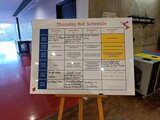 Day 3 evening ended with the Wrap up ceremony and the grand tradition of Trivia Night. Wrap Up Ceremony gave us the exciting news of where the next Drupalcon and Drupal dev days will be held in 2024. After much teasing, Barcelona was finally revealed to be the venue for DrupalCon Europe 2024 while Burgas was chosen to be the location for Drupal Developer Days 2024.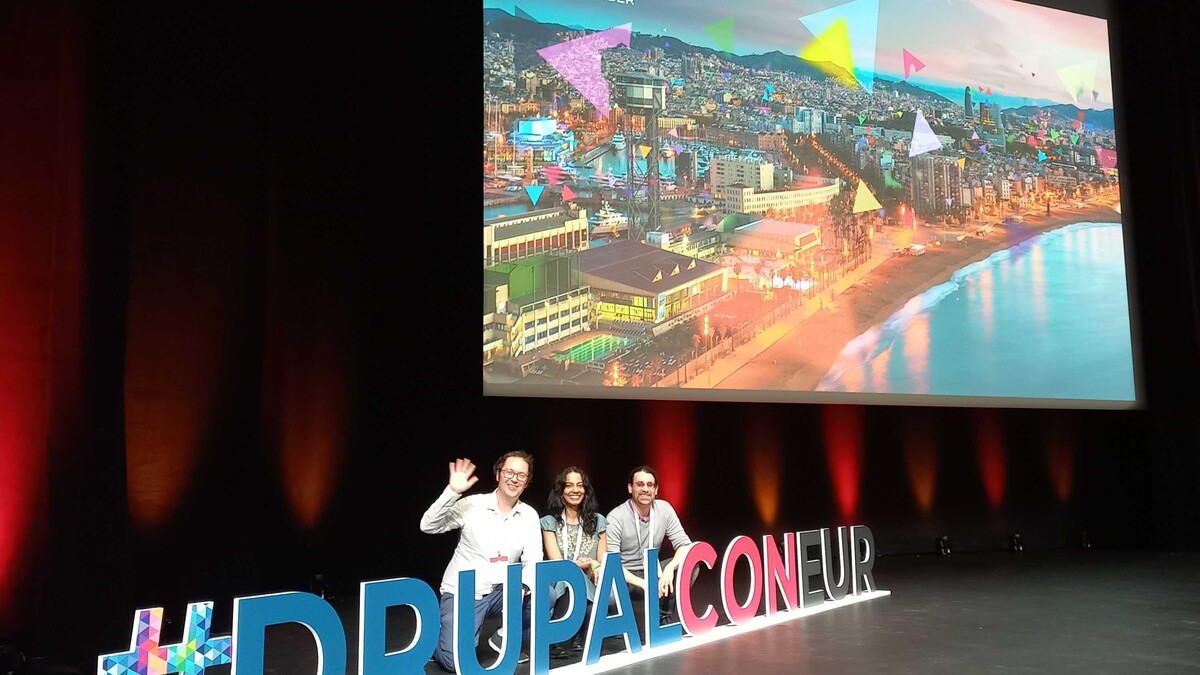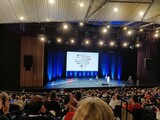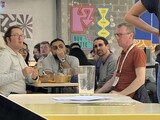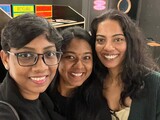 Day 4 and Final Day of Drupalcon: Friday, 20 Oct
On Day 4, during the Contribution Day event, drunomics, being one of the sponsors, had the honor of having Wolfgang extend a warm welcome to the contributors on behalf of drunomics. A Lupus Decoupled dedicated contribution table was setup in the room where substantial progress was accomplished. Notable highlights from the contribution session are:
Dan Ashdown from Full Fat Things worked on patches to incorporate more of the features of Lupus Decoupled into their projects. In the past, Full fat things have made significant contributions to Block layouts, Views and Forms in Lupus Decoupled.
Ricardo Marcelino from Omibee added valuable contributions to Lupus Decoupled project by successfully resolving three issues.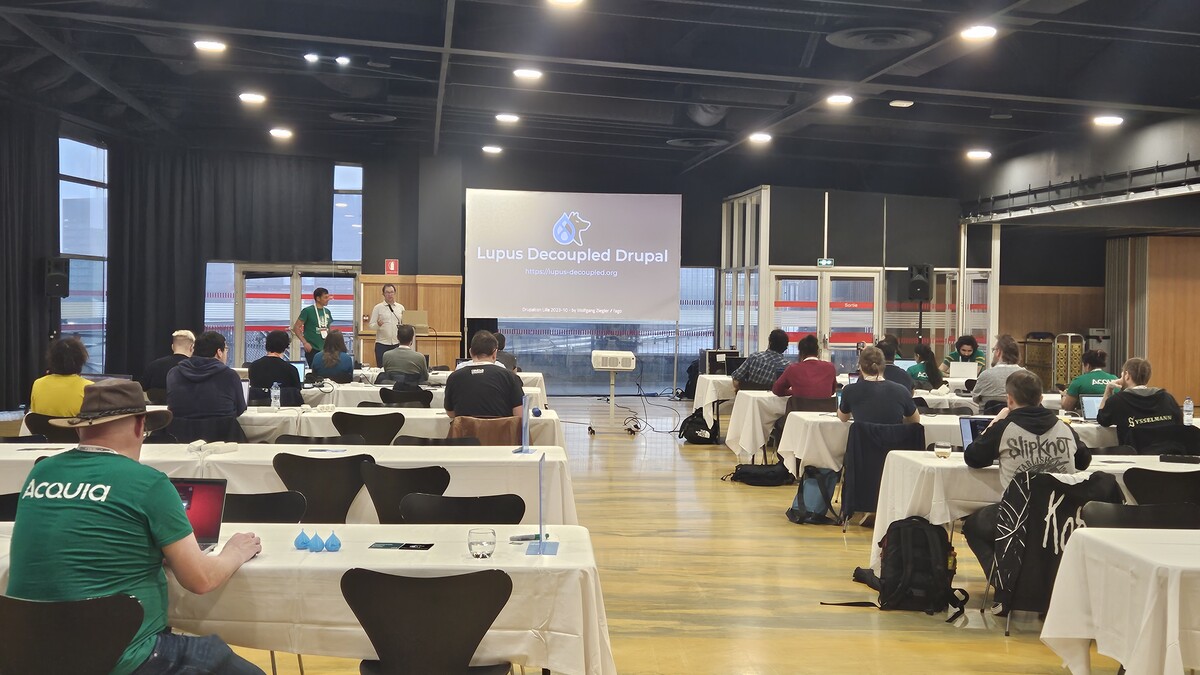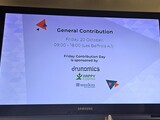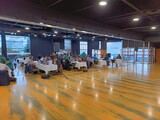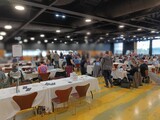 Goodbye Lille!
DrupalCon Lille 2023 was a very productive and memorable experience for the whole team. The event fostered new friendships and a wealth of knowledge was acquired by everyone involved. We look forward to the next Drupalcon in Barcelona.
More articles